HOME

Contact
Us
Area 51
Dirty Secret x Monumental
The old sow does it again. This litter was unreal. This guy is the biggest chested and freakiest necked dirty sons anywhere. Breeding him heavily hear.
$75 per dose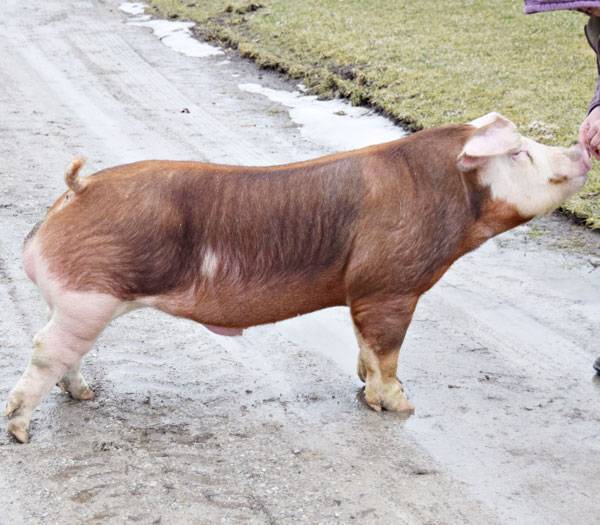 Pinned Down (PD)
No Way x Rapid Fire
One of the best hind legs we have found in a Hereford boar!! Flexible and square with a bold cage. We have bred every Hereford on the farm to this guy and we are now making him available to the public.
$50 per dose
Bad Teacher
Home School x Goose
All the muscle you could ask for in a crossbred boar.
Big backed and shapely and still perfectly square.
$50 per dose
Reference Boar Only
Ralph
(Hamp x Cross) Anarchy x Burn Notice
Stout made!! Big rib cage and will add muscle.
Reference Boar Only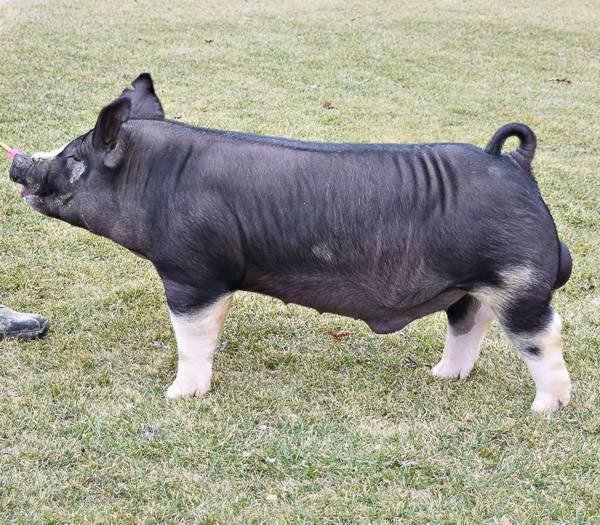 Frank
I Do x Fly By (Bright Lights sister)
The most unique one we have had on stud here!! The feature of I Do and the build of Bright Lights. Littermate is on stud at Chuck Reals. Seeing a lot of sows here. Video on request.
Reference boar only
Fireball (Hereford)
Red Sox x Fireman
Ear Notch: 18-4
Reg. Number #163654004
Reference Only
Hereford breeders look in!!! This one is athletic in his build, square underneath, and very good in his rib shape. He is a littermate to "Built Right" that stands at Top Cut Genetics. His mother also raised the 2016 Champion Hereford Barrow at the Michigan Livestock Expo and he was undefeated the entire summer!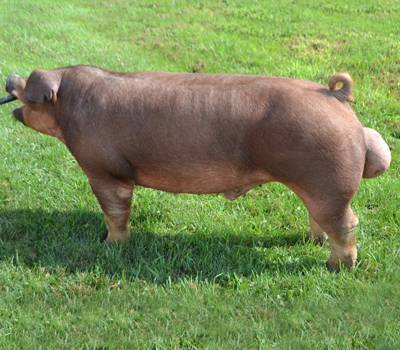 Polar Vortex
Vortex X Rib Crib
A great built red boar. He has made the great structured
and fast growing with an outcross pedigree.
Reference Only

Hard Time
Out of Time x Oak
He has the same mother as the Reserve Grand Overall & Champion Berk at San Antonio in 2014. She is also the mother of "Superbright", our 14,000 Boar at 2013 Indiana State Fair. His only littermate that we sold as baby brought $2700. He will add extension upfront and length of hip.
He can change the game!
Reference Only